Our Reviews
Muy buena mi experiencia con el dealer que lo recomendaría Y gracias por que todos estuvieron bien en el trato hacia mi persona y me facilitaron, me ayudaron para poder comprar una Van ,todos estuvieron a la altura
Gracias Stephanie! Traded in my car after 4 months and got a new one!
Stephanie was great!! 2nd car here very nice ppl traded in my car after just 3 months
Denzel and Jeff and hector was amazing I loved the customer service they definitely get 100% from me got me in my new car
Denzel , Al & Jeremey was amazing since we walked thru the door. Walking out with a brand new car.
Amazing crew very great help ! Got me a car I never even dreamed of ! Thank yu to Michelle , Jeremy , and Al
Kemp was exceptional and I'm grateful that I bumped into him. Come to stream for your car. Fabian was also great, and worked the financing to the best of his abilities…the overall experience at stream auto outlet was great and hassle free…
We worked with Stephanie Ruiz, and Al. Thank you, thank you, thank you!!! After having been turned down by two other dealerships, they were able to get it done. Stephanie is such a sweetheart. She was very patient and helpful. I will highly recommend Stephanie to friends and family. Great experience!
We worked with Stephanie Ruiz. She is amazing! She made us feel comfortable through the whole process. We also were approved for a beautiful BMW X6. Our credit is challenged, and Stephanie and Al got it done. So grateful for Stephanie and Al. Beautiful inside and out. Thank you so much!! ❤️
Guys went above and beyond to help me, you are great and very compassionate, great place to go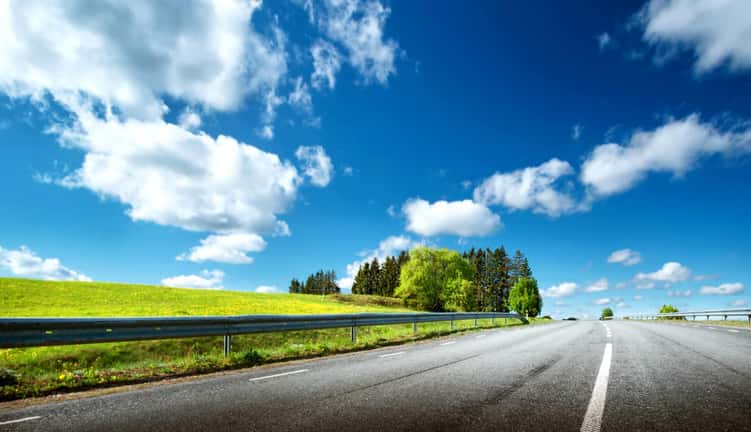 Welcome to
Stream Auto Outlet
WELCOME TO STREAM AUTO OUTLET
#1 Long Island Google Rated Pre-owned Dealership.
Looking for a trusted Long Island dealership with competitive prices and top-notch customer
service? Stream Auto Outlet is dedicated to meeting your needs and exceeding your
expectations every time. Whether you're in NY, Nassau, Suffolk, or in the tri state area and
seeking a dependable dealer, we're here for you. Our experienced sales team is ready to share
their expertise, and our finance department supports you throughout your journey. We're excited
to be your preferred Long Island car dealership – join the Stream Team today!
SHOP AND VISIT OUR USED CAR
DEALERSHIP IN VALLEY STREAM NY
When you're in search of high-quality used cars, and you're looking for nearby used car dealers,
Stream Auto Outlet stands out. We're not just meticulous about our dealership and vehicles; we
prioritize our customers above all else. If you're a driver in Nassau County, New York seeking a
dedicated pre owned car dealership with exceptional customer service, competitive prices, and
financing options, look no further. Independently operated dealership is staffed by experienced
auto sales and financing experts dedicated to a swift and seamless buying process for local car
shoppers. As the premier auto outlet on Long Island, serving Queens and New York City, you
can explore our used car dealership either online or in person in Valley Stream, NY, to find your
next pre-owned vehicle at a budget-friendly price!
Outstanding variety of used cars, SUVs, Trucks ready for purchase!
As a pre-owned car dealership specializing in top-quality, late-model vehicles across various
makes, we are your go-to local destination for your next used car, SUV, or pickup near
Hempstead, Freeport, Uniondale, Valley stream, Lynbrook, Franklin Square, Hewlett,
Woodmere, Rosedale. Whether you're in the market for an affordable and value-packed Toyota,
Nissan, Honda, or a luxurious pre-owned Mercedes-Benz, we offer a wide range of options.
Explore our extensive used vehicle inventory online and then visit us for a firsthand look and
test drive of your chosen car or SUV. If you have any questions about a specific vehicle from our
inventory, feel free to get in touch with our knowledgeable sales team today.
Used car loan & challenging financing specialist
When it comes to financing, Stream Auto Outlet works with over 30 lenders and credit unions,
providing highly competitive rates and special programs catering to various situations, including
first-time buyers, tax ID loans, self-employed individuals, those without a social security number,
and even those with a history of repossession, bankruptcy, foreclosure, or late payments. No
matter your financial circumstances, Stream Auto Outlet's dedicated finance team is committed
to helping you secure a vehicle.
Why buy and finance here?
With an extensive inventory of over 400 pre owned vehicles representing various manufacturers
and a team of in-house financing experts, there are multiple compelling reasons to choose us
for your next pre-owned car. We take pride in our commitment to meeting customer needs,
delivering a professional dealership experience, and offering a unique range of auto financing
options, setting us apart from other independent dealers.
Feel free to visit our used car lot to enjoy a pressure-free shopping environment. Our
knowledgeable sales staff is on hand to assist you in your search for the ideal pre-owned
vehicle.
Looking to sell your vehicle?
Without making a purchase Stream Auto Outlet will assist throughout the
process and provide you with a top dollar offer for your vehicle.
Explore our dealership website now!
Our complete inventory of pre-owned vehicles is accessible online, allowing you to browse from
anywhere, whether you're shopping in Nassau County or beyond. Be sure to check out our
special deals on used cars for exceptionally competitive prices and book a test drive before your
desired vehicle is claimed.
On our website, you'll find various tools, including a used car loan application, a vehicle
appraisal service, a payment calculator, and a car finder form. You can explore these features
and kickstart your process before visiting our dealership. Don't wait; get started today!